While being engaged in talks with CNR International to negotiate a further extension, Norway's FPSO operator BW Offshore has secured a short-term one for an FPSO operating off the Ivory Coast.
BW Offshore reported on Monday that it has entered into a short-term extension for FPSO Espoir Ivoirien from 4 April to 15 May 2022. The interim extension has been agreed to provide time to finalise terms for a further contract extension for this FPSO.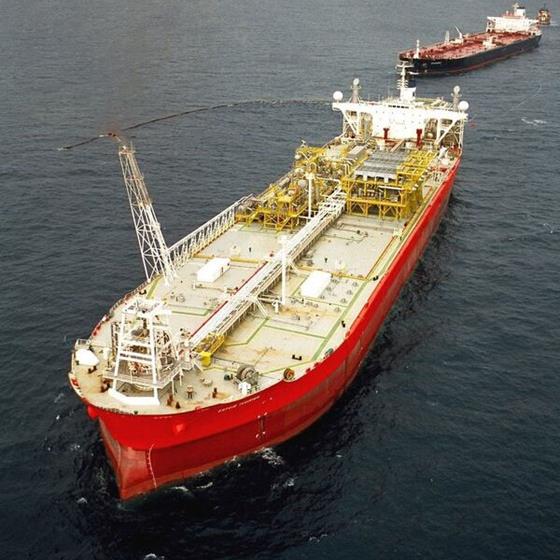 The FPSO Espoir Ivoirien is operating on the CNR International-operated Espoir field located offshore the Ivory Coast. The production from the field started in 2002 while the oil produced from the Espoir East and West reservoir is processed, stored and offloaded from the FPSO located between the two wellhead towers.
The FPSO Espoir Ivoirien is connected to the towers by flowlines and has an oil production capacity of 45,000 bbl/d. The fixed contract period with CNR International was set to expire in 2022, however, the deal also contains extension options until 2036.
Following an accident on this FPSO back in January 2021, which led to the death of two workers caused by leakage of hydrocarbons into the tank where the work was being performed, the vessel was shut down for 30 days and it restarted operations in February 2021.
Ahead of releasing its quarterly results in February 2022, BW Offshore warned it would record an impairment to the book value of five FPSOs, amounting to $66.6 million, in the fourth quarter of 2021. The FPSO Espoir Ivoirien was one of these FPSOs.
This impairment was a reflection of a reduced expectation of longer-term extensions to current contracts for the listed vessels that are still in operation, along with a limited potential for future redeployment for the same units and for the FPSOs that are in lay-up.
The FPSO operator experienced a similar situation in February last year, recording an impairment to the book value of three FPSOs, amounting to $59.6 million, in the fourth quarter of 2020 amid continued uncertainty regarding redeployment. As reported at the time, the FPSO Espoir Ivoirien was one of these vessels.
Meanwhile, BW Offshore decided to recycle some of the units in lay-up, after announcing its decision to consider this option back in 2021. The firm embarked on this course as it was expecting a more challenging market for redeployments of mature FPSOs going forward.
In line with this, BW offshore sold the FPSO Berge Helene for demolition and recycling in April 2021 despite previous plans to use it on a project development located offshore Brazil. In January 2022, the company revealed its decision to sell the FPSO BW Joko Tole as part of its strategy to transition to floating energy infrastructure investments. The FPSO BW Cidade de São Vicente was also dispatched to a scrapyard in February 2022.
The latest vessel sold for recycling is the FPSO Umuroa, as disclosed in March 2022. These actions were undertaken as a part of the FPSO operator's strategy to optimise its asset portfolio through divestment or recycling due to a lack of redeployment opportunities for older FPSOs.